Mrs. Miller, CASS Advisor - (716) 988-3291, ext: 3322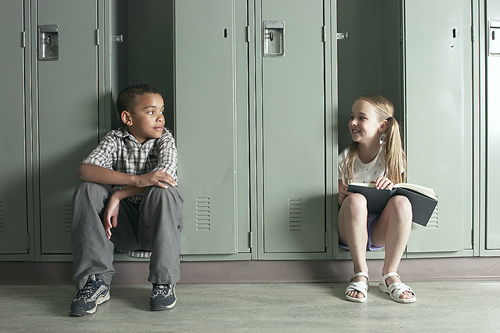 CASS is an anti-bully, anti-violence program that serves students K-6. With the help of student mentors and dedicated adult facilitators, violence prevention and intervention skills are taught to younger students. This is done through lessons taught during classroom interventions, role modeling, and carrying forth a school-wide campaign against violence and peer aggression. The main goal of the CASS program is to educate ALL students in the dangers of bullying and to improve social climate within our school. Students learn valuable skills on how to manage bully behavior, cope with anger, and stand up against victimization within their classrooms.
Pine Valley CASS Core Beliefs
1. We, adults and children alike, can make a difference in our school and our community.
2. Value every person in our school and treat them with dignity and respect.
3. Everyone is different and unique.
4. What is right is not always popular. What is popular is not always right.
5. Don't be afraid to be yourself.
6. We can all be agents of change.
7. Prevention is our ultimate goal. We work toward the time that students can come into school with the skills needed to assert themselves, manage emotion, interact positively, and resolve conflict.
8. Knowledge is power. The more children know about bullying, the more able they are to help themselves and help others.
Regular CASS activities, school-wide events, and announcements will be posted on this web site under "Counselor News and Notes" and posted in the district newsletter.